Pinner Man and Van Services HA5 Set to Impress

House Removals Pinner HA5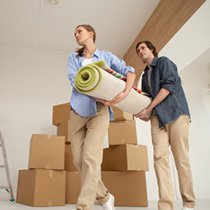 Most Pinner house removals we deal with involve carrying heavy and oversized wardrobes and beds up and down stairs, and working them through doors. This is something that can worry many people moving house HA5, and we use a number of tried and tested techniques to make the bigger items fit, and give you peace of mind that your furniture is in safe hands. In the most extreme cases, our domestic removals team can take larger items apart and break them down into manageable pieces – bed frames for instance are easier to move when disassembled and moved in separate pieces.

Man with a Van Pinner HA5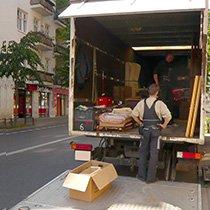 Getting heavy and bulky items from A to B is not always an easy task in a bustling and crowded city like London and our removal company is able to offer a man and van Pinner customers can use to accomplish these aims on any day that they need to. Taking our customers' needs as gospel, our HA5 man with a van is provided according to your order, with carpets in place if needed to cushion furniture items, and packing materials and tools if you need to break anything down. Our movers are extremely capable and our vans very clean and tidy.

Man and Van Pinner HA5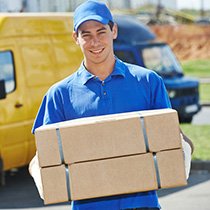 A smaller move still needs to be dealt with professionally in order for you to feel at ease when you are relocating and our removal company can take on the full extent of your moving needs with just a Pinner man and van. Our trained movers can quickly pack things up for you in safe conditions, move them capably and have you transported to your new location very quickly. For a man with a van HA5 call us today and we can have one despatched to your address in the blink of an eye – with hourly rates payable and no hidden costs, our man and a van is as cheap as it comes!

Removal Van Pinner HA5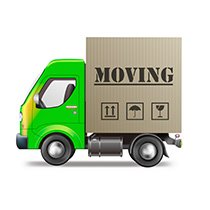 Many of our customers simply need a good moving van to get their removal sorted out and our company duly obliges with Pinner removal van hire available throughout the area. You can rent a commercial vehicle from our company on any day of the week, and we place few restrictions on the time of hire, enabling you to have it for as little or as long as you need. Our HA5 moving van hire is very good value for money as you pay a set hourly rate, and that includes the van with all the mod cons, insurance and anything else depending on your specific needs.

Office Removals Pinner HA5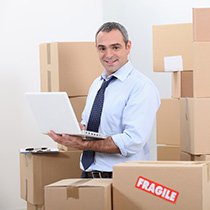 Businesses in London sometimes need to relocate quickly and our Pinner office relocations are designed to give your business relocation a big boost. When you are planning a commercial relocation that involves employee relocation HA5 businesses need to know that they are being moved by an organised and hardworking team of movers and that is the very least you'll get with our removal company. We can deal with absolutely anything that accompanies a business removal including safe and protected transport of computers, packing materials for office contents and arranging storage for your business stock whilst you settle into your new premises.

Removal Services Pinner HA5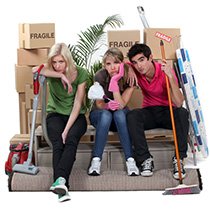 Our company's extensive Pinner removal services make us one of the most sought after moving services providers in London. We do absolutely all things removals customers can possibly need – starting from moving van rental and man and van moves, we deal with house removals in any size, commercial relocations for small businesses and multinational corporations. Our HA5 moving services are adaptable for all and we can offer many ancillary services that accompany removals including safe storage space for people in between addresses and access to packing materials for those needing boxes, bubble wrap and furniture covers to move their items in safe conditions.

Removal Companies Pinner HA5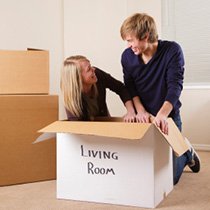 The vast majority of Pinner removal companies work to a set routine, and this is not always beneficial as many customers' needs differ when they are relocating. We are one of few HA5 removal firms that adapts to the requirements of each individual customer, and that is perhaps why we are a removal company trusted by so many different people. Tenants and students use us for man and van removals, businesses for office relocations and special equipment moving and home owners trust us impeccably when they are moving house. You too could benefit from our fabulous removal services and affordable rates – just call us and we'll do the rest.

Removals Pinner HA5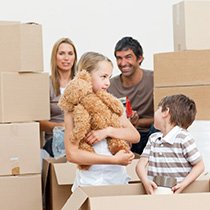 In the midst of moving house there will always be a risk that something will be broken – a box could be dropped, plates can slip and crack and something heavy could fall on top of your china or other fragile items. Our Pinner movers are trained to handle fragile and easily broken items with an extreme level of care and the way in which we load our lorries ensures that there is minimal risk to the fragile items, which will be packaged in bubble wrap, tissue paper and many other padding aides. In HA5 removals are much easier and more controlled with our handy removal company taking charge of proceedings.

Storage Pinner HA5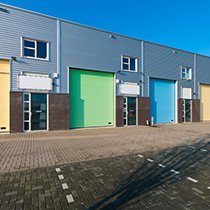 One thing that really can frustrate movers is finding that they have limited space, or needing to clog up living rooms so that they can decorate the bedroom upstairs. There is a quick and easy solution to all of this courtesy of our Pinner storage service. We can take you to HA5 self-storage facilities and give you storage space that will help you organise and manage any decoration or renovation you decide to do when you move into a new home. Our storage facility is as secure and safe as houses with CCTV in every orifice, a security guard on duty around the clock and a very careful system of pass coded doors and protected padlocks.

Packing and Boxes Pinner HA5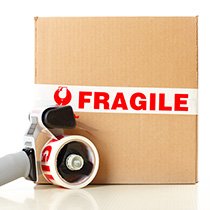 Most people hate packing and unpacking, and this is perhaps the most time-consuming part of moving house. Our Pinner packing and boxes service includes providing you with all the materials you need, with HA5 packing supplies at the double including thick cardboard boxes, bubble wrap for your fragile goods, tissue paper and furniture covers for the settees. You can however ask us to help you put everything into the removal boxes, and pack up the furniture by safely dismantling the larger pieces, and getting it all organised for loading and unloading when moving day comes around. Call us today and we'll do the rest for you!