Packing and Boxes Pinner HA5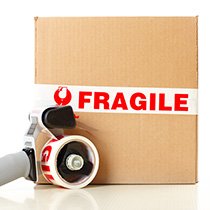 Why Choose Man with Van Pinner Boxes and Packing Service?

Moving home need not be stressful, especially if you enlist the help of a professional service to handle the entire packing process. Here at Man with Van Pinner, we make it our mission to provide you with a fully comprehensive Pinner packing and boxes service. Not only do we provide all the materials that are needed to properly pack your belongings, but our team is committed to helping make sure your items are carefully and safely packed away as quickly as possible.

Our state-of-the-art HA5 packing supplies can free up your time that would otherwise be wasted on procuring boxes and materials, meaning you can focus instead on other important tasks such as sorting out energy bills or changing your address with the bank. Our team has been trained and tested to ensure they can dismantle larger furniture pieces quickly and safely, leaving nothing to chance when it comes to getting everything ready for moving day.

We understand how devastating it can be to suffer from broken items due to improper packaging, which is why every single one of our packages comes with thick cardboard boxes and bubble wrap for fragile goods. When you turn to us for assistance, you can rest assured that all aspects of the packing process have been taken into consideration in order to keep your items safe until they reach their destination.

What's more, we offer competitive pricing without compromising on the high quality of our services. Our cost-effective solutions are tailored to meet any budget requirements while still affording plenty of room for quality assurance when necessary. Our team will also take care of all tasks within the fastest time frame possible, so that you can rest easy knowing that once the packing process is complete, all you have left is to unpack everything at your destination property.


Comprehensive Boxes and Packing Services in HA5

If you are looking for reliable help with Pinner packing and boxes in HA5 area, Man with Van Pinner is here for you! We provide our customers with top-notch materials including robust cardboard boxes for small and large items, bubble wrap for fragile goods, tissue paper and furniture covers. We can even dismantle large furniture pieces for easier loading/unloading during transport.

Our team has been tested to ensure they are capable of correctly delivering each job in very little time; furthermore, we incorporate cost-effective solutions into our approach so we can satisfy any budget requirements without compromising on quality standards. Don't leave anything up to chance - contact us today at

and let us help you with your move!